Virgo Daily Horoscope Prediction
"I am the most independent of all. Call me analytical, observant and reliable. I can be your good friend, a great business partner. My Straight thinking and logical problem solving will make you wish to be around me. Be with me, I'm calm and helpful. "
17 September 2019 for Virgo

personal life horoscope

Kindred spirits always manage to find each other. Keep your mind and heart open.

profession horoscope

Your boss may be acting out of line. Be strong and stand up for yourself if you need to.

health horoscope

Make sure you are eating your 3 meals a day. Get those veggies in, too!

emotions horoscope

It's been a tough few weeks for you emotionally. It's time to deal with these emotions.

travel horoscope

You may be questioning your current living situation. Is it time for a change?

luck horoscope

Some people think you get all the luck, you should appreciate this more.

18 September 2019 for Virgo

personal life horoscope

You may have recently met someone who you had an amazing connection with. If it feels right, then go for it.

profession horoscope

Hiding from responsibility isn't a good look. Don't be afraid to put yourself forward for tasks in work, it will help you progress.

health horoscope

Add some natural, organic ingredients into your meals. You'll feel uplifted.

emotions horoscope

It's wonderful to be happy, enjoy it when you can.

travel horoscope

Make a special effort to visit a friend you haven't seen in a while. They will appreciate it.

luck horoscope

Having a well-rounded approach to life will bring you luck.

19 September 2019 for Virgo

personal life horoscope

It's time you start loving yourself. Romantic relationships can wait.

profession horoscope

You are the light of your office. Keep doing what you're doing.

health horoscope

If you are struggling to get exercise in these days, don't stress. Incorporate it into your daily routine. Consider buying a bike and cycling to work, or taking the long route home.

emotions horoscope

You need to put your own emotions before other people's. What do you want?

travel horoscope

An upcoming trip might be making your worried. Air your concerns.

luck horoscope

Live each day as it comes, don't base it on luck.
Virgo
August 8 - September 22


---
Characteristic
Virgoans are modest, self-effacing, hardworking, and practical on the surface, but are often earthy, warm, and loving beneath that surface, as befits their zodiac symbol, the Virgin, a composite figure of ancient goddesses of the earth and the harvest. Quick thinking and analytical, Virgoans have so much excess mental energy that they often are subject to stress and tension. Their pertchants for perfection and hard work also incline them towards being over-critical at times. The planet Mercury (the planet of communication) rules Gemini and Virgo. Virgoans are excellent and persuasive communicators who use their keen intellects to win arguments and win over people.
---
---
Strength
Loyal, Analytical, Kind, Hardworking
---
Weakness
Shyness, Worry, All work and no play
---
Favorable Colors
Grey Pale-Yellow Beige
---
Favorable Numbers
5 14 15 23 32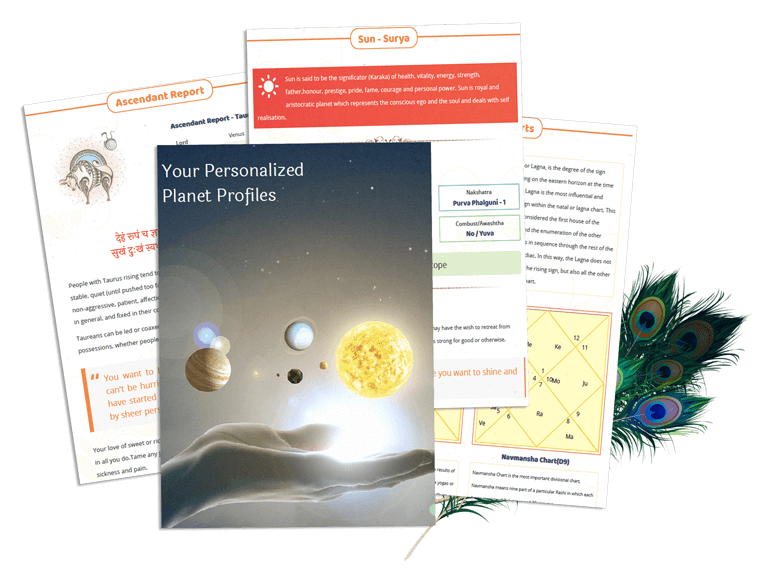 Your personalised horoscope analysis has never been this easier.
Kundli PDF is one of our premium and unique offering with 70 pages of detailed horoscope analysis ranging from dosha analysis, numerological forecasts to detailed predictions and malefic, benefic or yogakaraka aspect of each planet in your kundli.
Know more about Premium Kundli