Cancer Daily Horoscope Prediction
"They call me emotional and sensitive. Being Intuitive and sentimental are my traits. As a Cancer, I'm a real caretaker. Friends and family are life to me! I am sympathetic, I will keep you close to me. Here I am, extremely loyal, highly imaginative and persuasive."
20 June 2021 for Cancer

personal life horoscope

Taken Cancer signs should talk to their partner in a more open way. Single Cancer signs will feel very tired of being single. However, don't say "yes" to every person who tries to flirt with you.

profession horoscope

Expect some financial gain later in the day. It may "come" when you least expect it to. At work, you may get an unusual task.

health horoscope

Caffeine from your coffee is not enough fuel to start your day. Make sure to include a breakfast that is full of protein-rich and high-fiber foods like eggs with whole-wheat toast.

emotions horoscope

Talk to a family member today. With the Moon transit that occurred, it would be best if you were surrounded with the people that you love.

travel horoscope

Traveling will remind you of all the beauty that the world has to offer. Try to embrace it and take it all in. The world truly is wonderful.

luck horoscope

Jupiter isn't sending you any lucky vibes today. Don't do anything impulsively today.

21 June 2021 for Cancer

personal life horoscope

You might feel like the luckiest person alive today, with the way things are going in your relationship. Don't do something you will regret today, which counts for single Cancer signs especially!

profession horoscope

It's not a good time for lending money. Things are improving in the workplace, just be patient. It's almost time to ask for that raise you've been eyeing for a while.

health horoscope

Make sure you're not taking too many supplements or eating unbalanced meals all day. Consult with your doctor instead of checking symptoms online!

emotions horoscope

You shouldn't be as indecisive as you are. Take your chances with what feels right in the moment and don't worry so much about what others will say!

travel horoscope

You're more adventurous today than you have been in a long time. Areas like the Alps would be perfect!

luck horoscope

Your lucky numbers today are 20, 29, 50 and 88. Small investments will pay off!

22 June 2021 for Cancer

personal life horoscope

If you are in a relationship, let the power of Venus guide you. Take it one step at a time, Cancer. Remember, don't rush yourself if you aren't ready.

profession horoscope

Jupiter is your main source of energy today, Cancer. You will think about your future a lot and you will get some very sound and interesting advice from a Leo co-worker.

health horoscope

When something is wrong, you need to see a specialist. Other than that, you could use a light and calming work out today.

emotions horoscope

With Saturn sending energy, you will feel extremely sentimental. You will think about the good old times, and you will avoid thinking about the bad times. Give your family a call.

travel horoscope

The ideal place for you to travel to is going to be Germany. It's very interesting there!

luck horoscope

Your lucky numbers are going to be 28, 19 and 93. The color blue may bring you extra luck.


---
Characteristic
Sensitive (but often "crabby"), imaginatively creative and artistically gifted (but often obsessed with the minutiae of home and the past), Cancerians are among the most challenging of the zodiac children to get to know. Like the crab that symbolizes their sign, they often present a hard, crusty, even impenetrable exterior to the world, and can appear Withdrawn, cool, and reserved. Beneath the shell, however, lies an emotional and sensitive soul with great reserves of compassion and intuition. Like the crab, Cancerians are also tenacious and protective of their home turf and make for fiercely protective and loyal parents and friends.
---
---
Strength
Tenacious, Loyal, Emotional, Sympathetic
---
Weakness
Pessimistic, Suspicious, Manipulative
---
---
Favorable Numbers
2 3 15 20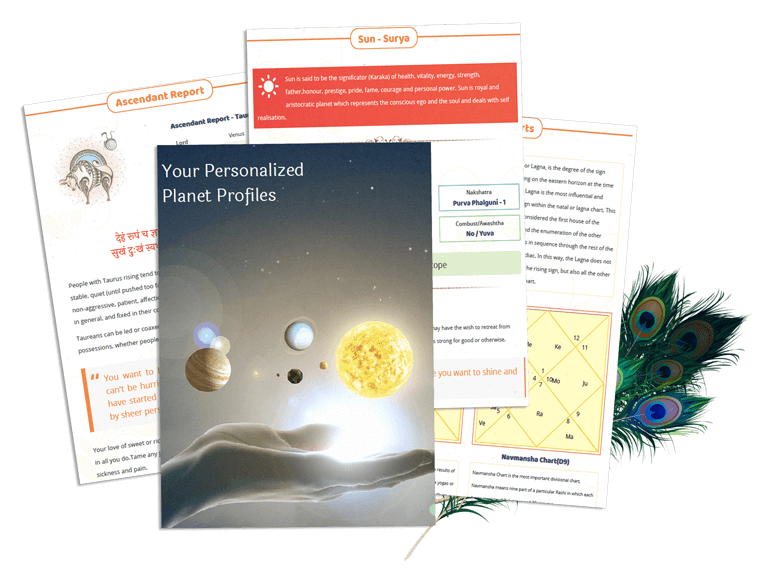 Your personalised horoscope analysis has never been this easier.
Kundli PDF is one of our premium and unique offering with 70 pages of detailed horoscope analysis ranging from dosha analysis, numerological forecasts to detailed predictions and malefic, benefic or yogakaraka aspect of each planet in your kundli.
Know more about Premium Kundli