Cancer Daily Horoscope Prediction
"They call me emotional and sensitive. Being Intuitive and sentimental are my traits. As a Cancer, I'm a real caretaker. Friends and family are life to me! I am sympathetic, I will keep you close to me. Here I am, extremely loyal, highly imaginative and persuasive."
17 July 2019 for Cancer

personal life horoscope

Someone with the same views and ideas will make a planned date go better than expected. Fun times lay ahead

profession horoscope

If finances are up and down, make sure you are keeping a close eye on them. Also, use your professionalism to deal with a tricky problem that might arise.

health horoscope

Discipline isn't needed every day. It will only make your goals seem harder to reach.

emotions horoscope

The second eclipse this month means you are seeing things in a new light. Use this positive emotional shift for good.

travel horoscope

A hectic travel day will make you feel relieved to get home.

luck horoscope

Even if you think you aren't having the best time lately, you might be luckier than you think.

18 July 2019 for Cancer

personal life horoscope

You are glowing today, and it shows. Dress up and go on a date or try something different with a partner

profession horoscope

Trying to be in two places at once will never work. Rearrange your schedule if you need to.

health horoscope

Use what you have at your disposable for inspiration. If that's a great Instagram food account you follow or a friend who has a great workout plan these things can inspire you, too.

emotions horoscope

Explore your feelings, and just let yourself be.

travel horoscope

Prepare for work in plenty of time today, you'll avoid the madness.

luck horoscope

Life is naturally out to test us. However, it's how we deal with it that ultimately decides our luck

19 July 2019 for Cancer

personal life horoscope

With Mercury re-entering Cancer today you need to make a decision about your current love situation. You might be reconsidering something you promised, talk about it.

profession horoscope

If your role feels repetitive just remember it takes time to get comfortable with things before moving on. New challenges are coming.

health horoscope

Challenge yourself. Pushing through a difficult challenge will make you feel better than expected.

emotions horoscope

Talk to people around you to better understand your own feelings.

travel horoscope

A local exploring day can help teach you some interesting facts about your area.

luck horoscope

Feeling lucky and being lucky are sometimes directly correlated


---
Characteristic
Sensitive (but often "crabby"), imaginatively creative and artistically gifted (but often obsessed with the minutiae of home and the past), Cancerians are among the most challenging of the zodiac children to get to know. Like the crab that symbolizes their sign, they often present a hard, crusty, even impenetrable exterior to the world, and can appear Withdrawn, cool, and reserved. Beneath the shell, however, lies an emotional and sensitive soul with great reserves of compassion and intuition. Like the crab, Cancerians are also tenacious and protective of their home turf and make for fiercely protective and loyal parents and friends.
---
---
Strength
Tenacious, Loyal, Emotional, Sympathetic
---
Weakness
Pessimistic, Suspicious, Manipulative
---
---
Favorable Numbers
2 3 15 20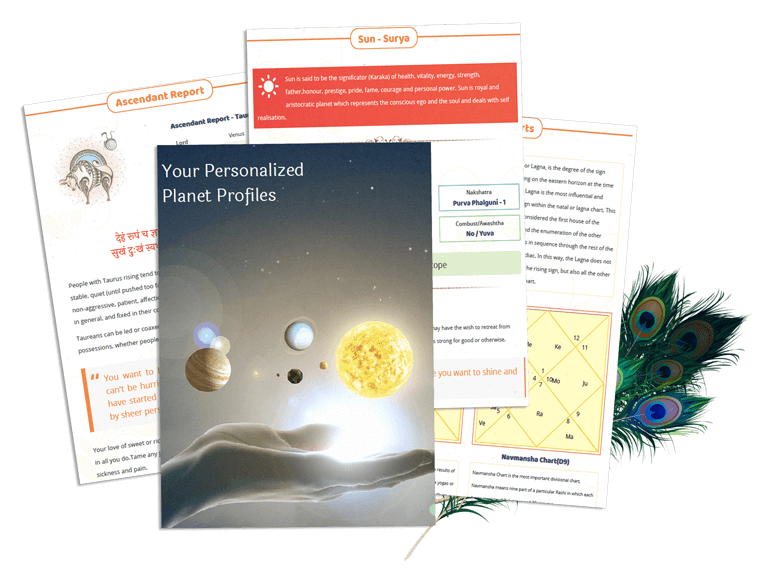 Your personalised horoscope analysis has never been this easier.
Kundli PDF is one of our premium and unique offering with 70 pages of detailed horoscope analysis ranging from dosha analysis, numerological forecasts to detailed predictions and malefic, benefic or yogakaraka aspect of each planet in your kundli.
Know more about Premium Kundli