Aquarius Daily Horoscope Prediction
"Being Aquarius is creative! Besides my acute sense of art, I believe in giving the best kick-starts. Call me an absolute dreamer while I'm popular for my eccentric approach. Here I am, tend to hold the future of an artist, painter or philosopher."
17 September 2019 for Aquarius

personal life horoscope

With fiery Mars in Libra, the house of relationships you may feel the need to work on aspects of a relationship that aren't satisfying you. This will pave the way for better understanding.

profession horoscope

Out-of-box thinking is what's needed to progress. Go above and beyond and you'll further yourself.

health horoscope

You won't be motivated every day. Enjoy the days off, too.

emotions horoscope

Assess your friend group and make sure there is a balance. Good friendships are all about some give and take.

travel horoscope

Read the fine print on all your bookings, or you might be left stranded.

luck horoscope

A surprise will leave you feeling very lucky today.

18 September 2019 for Aquarius

personal life horoscope

Don't let your heart get ahead of your head. This might leave you feeling hurt.

profession horoscope

Try not to let too many opinions confuse you about a certain issue. Take a step away from the problem at hand and solve it independently.

health horoscope

Sticking to the same routine is great, but it sure gets boring. Eh, Aquarius. It might be time for a change.

emotions horoscope

If you don't ask for want, you may be left feeling disappointed.

travel horoscope

As the season's change, start to get excited about your next big trip.

luck horoscope

Today might not be the luckiest, but there's always tomorrow.

19 September 2019 for Aquarius

personal life horoscope

Emotions in relationships can always seem especially powerful. Try not to let jealousy and resentment overpower you.

profession horoscope

Don't be afraid to negotiate a better wage for yourself. If you've been putting the work in, then it's only fair.

health horoscope

As Mars enters your 6th house of health you will be feeling ready to take on anything. Go for it!

emotions horoscope

People pleasing won't help your happiness.

travel horoscope

A last-minute mix-up has the potential to throw your travel plans out of sync.

luck horoscope

Surround yourself with positive energy. This will help you to embrace your luck.
Aquarius
January 20 - February 18


---
Characteristic
Often considered the most enigmatic of the zodiac children, Aquarians are fiercely individualistic and independent intellectuals who rarely form permanent relationships with anyone. Nevertheless, they are also noted for being friendly, kind, helpful, and caring; and they are possessed of deep humanitarian instincts. Still. they always remain quintessentially private people. Aquarians are gifted with inventiveness, originality. and creativity, and they are equally comfortable working in such disparate worlds as social work and science.
---
---
Strength
Progressive, Independent, Humanitarian
---
Weakness
Temperamental, Uncompromising, Aloof
---
Favorable Colors
Light blue Silver
---
Favorable Numbers
4 7 11 22 29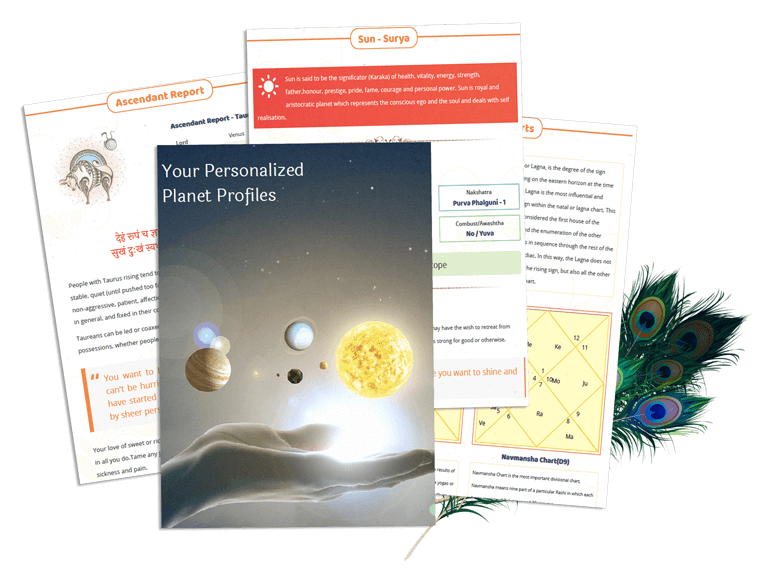 Your personalised horoscope analysis has never been this easier.
Kundli PDF is one of our premium and unique offering with 70 pages of detailed horoscope analysis ranging from dosha analysis, numerological forecasts to detailed predictions and malefic, benefic or yogakaraka aspect of each planet in your kundli.
Know more about Premium Kundli