Sagittarius Daily Horoscope Prediction
"Ruled by Jupiter, I live by the notion of endless possibilities. Optimistic is what they call me! I've got an independent spirit to inspire others. Here I am, full of adventure and passion that control my desires. I Sagittarius, hold a belief of being honest and keeping things real."
17 July 2019 for Sagittarius

personal life horoscope

You have the confidence to express how you are really feeling to an admirer. Go you. Being honest with yourself and those around you will make you extremely attractive.

profession horoscope

Stand out from the crowd today and get noticed for the right reasons. The lunar eclipse in Capricorn means good financial grounding.

health horoscope

A healthy mind stems from putting the work in physically. However small, whatever you do - it will make a huge difference.

emotions horoscope

Venus opposing Saturn today has made you nostalgic about the past. Nostalgia is good but the future will be just as exciting, so stay positive.

travel horoscope

Don't be alarmed if a planned travel plan doesn't go as it should.

luck horoscope

Truth is important to you. Make sure you aren't getting blindsided.

18 July 2019 for Sagittarius

personal life horoscope

Be patient while someone explains their feelings. It is a necessary conversation that will open doors and pave the way for a deep emotional connection.

profession horoscope

You will say what you have to say, even if other people don't like it. Try and bite your tongue today or you run the risk of rubbing people up the wrong way

health horoscope

You have a lot of energy to burn. Do something fun like a Zumba class or kickboxing class to let it all out

emotions horoscope

Don't allow people to control how you feel. Rid yourself of the bad people if they are dragging you down.

travel horoscope

Pack lightly for an upcoming trip. Too much baggage will only weigh you down.

luck horoscope

Reconnect with your spiritual side to challenge your perceptions of luck.

19 July 2019 for Sagittarius

personal life horoscope

Keep things light and easy today. Too much intensity is not what you need right now

profession horoscope

Friday drinks are needed today to reconnect with colleagues and blow off some steam. They will give you a chance to be yourself and put some old work dramas to bed.

health horoscope

Cooking can be therapeutic and is a great way to get the family involved. Good conversation, and a tasty meal. What could be better for your health

emotions horoscope

Getting your own way might not feel like the easiest thing in the world right now. But explain how it will help you and your own feelings right now and people will understand.

travel horoscope

If you want to break away from familiar surroundings, discover new areas from locals themselves. There are lots of free walking tours no matter where you are.

luck horoscope

Never assume anything. Assumption is the pitfall of all good things.
Sagittarius
November 22 - December 21


---
Characteristic
Sagittarians love challenges of all kinds — physical or mental - and throw themselves into intellectual or physical pursuits with boundless and infectious reserves of energy Sagittarians' interests in both purely intellectual pursuits and highly physical adventure underscore their versatile natures and are clearly related to the dual nature of the Archer who symbolizes the sign and who represents the centaur Chiron — a half- rnan, half-horse god who was famed for wisdom and bravery. Sagittarians are often unabashedly optimistic extroverts who draw the admiration and affection of all those they encounter.
---
---
Strength
Generous, Idealistic, Great sense of humor
---
---
---
Favorable Numbers
3 7 9 12 21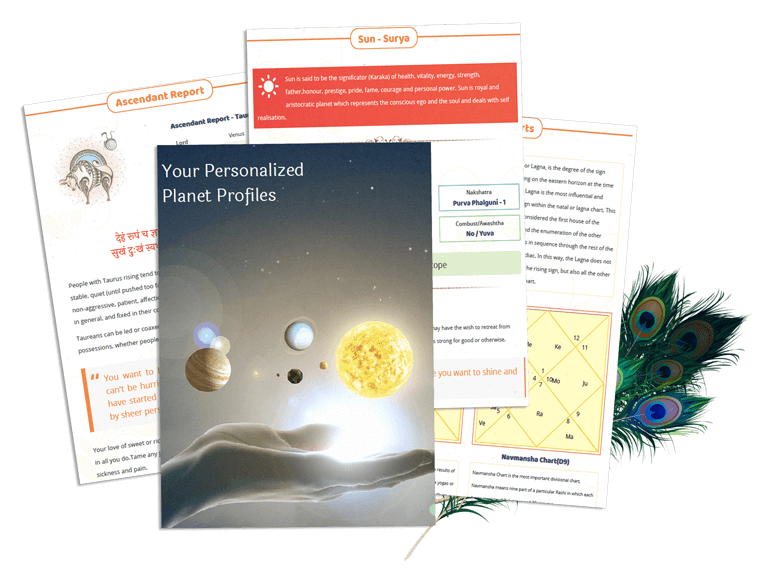 Your personalised horoscope analysis has never been this easier.
Kundli PDF is one of our premium and unique offering with 70 pages of detailed horoscope analysis ranging from dosha analysis, numerological forecasts to detailed predictions and malefic, benefic or yogakaraka aspect of each planet in your kundli.
Know more about Premium Kundli