Sagittarius Daily Horoscope Prediction
"Ruled by Jupiter, I live by the notion of endless possibilities. Optimistic is what they call me! I've got an independent spirit to inspire others. Here I am, full of adventure and passion that control my desires. I Sagittarius, hold a belief of being honest and keeping things real."
17 September 2019 for Sagittarius

personal life horoscope

If you are searching for love, you may meet someone that will tick all your boxes. Don't stress where it might lead, just enjoy each other's company.

profession horoscope

Major news concerning your work may impact some of your plans as your third house of communication comes to the forefront. Don't let it impact your day too much.

health horoscope

Take time out of your busy schedule to unwind with a good book. Being on the go all the time can be hard for even the strongest immune system.

emotions horoscope

Remember to give your friends time to air their feelings, or they could be left feeling frustrated.

travel horoscope

You are on a mission to expand your mind. Where will this take you?

luck horoscope

Don't let turbulent days make you question everything.

18 September 2019 for Sagittarius

personal life horoscope

Take a romantic trip with your partner. The more secluded the better.

profession horoscope

Let other people speak in meetings. Knowing the full picture will help you make better choices.

health horoscope

You are what you eat. You know this better than anyone.

emotions horoscope

Whatever you pour yourself into, you will give it your all and this passion will show.

travel horoscope

Hold onto any important memories from your recent travels.

luck horoscope

Big changes are coming, thanks to Uranus spinning backward through your 6th house of organisation.

19 September 2019 for Sagittarius

personal life horoscope

You are feeling liberated and ready to take on whatever love throws at you. Exciting times are coming.

profession horoscope

Major news might change your career plans this week. Be prepared for all eventualities.

health horoscope

Consider today a blank canvas. Try something new.

emotions horoscope

If someone has upset you, let them know. Holding grudges is never a good look.

travel horoscope

Jupiter making an appearance in Sagittarius for its once every 12-year visit is causing all sorts of chaos. You will want to explore new places; go with it.

luck horoscope

Woo. The earth seems to have turned on its head and your luck is all out of sync. Give it time.
Sagittarius
November 22 - December 21


---
Characteristic
Sagittarians love challenges of all kinds — physical or mental - and throw themselves into intellectual or physical pursuits with boundless and infectious reserves of energy Sagittarians' interests in both purely intellectual pursuits and highly physical adventure underscore their versatile natures and are clearly related to the dual nature of the Archer who symbolizes the sign and who represents the centaur Chiron — a half- rnan, half-horse god who was famed for wisdom and bravery. Sagittarians are often unabashedly optimistic extroverts who draw the admiration and affection of all those they encounter.
---
---
Strength
Generous, Idealistic, Great sense of humor
---
---
---
Favorable Numbers
3 7 9 12 21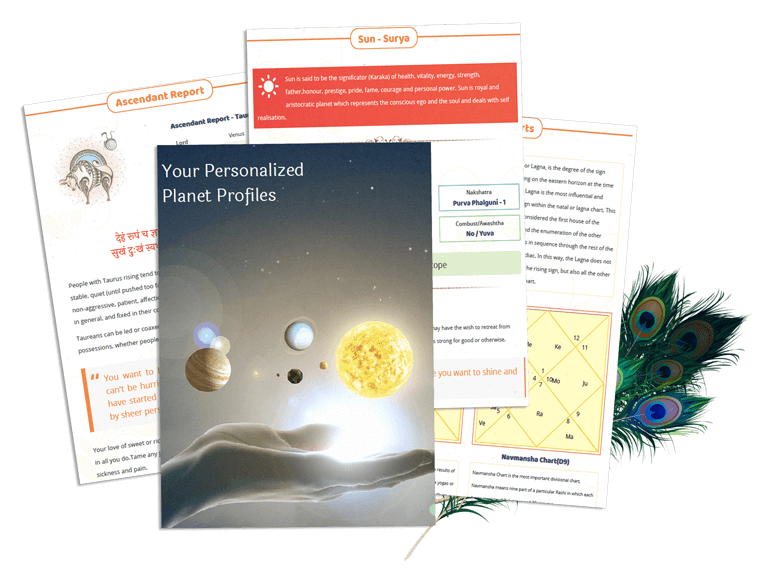 Your personalised horoscope analysis has never been this easier.
Kundli PDF is one of our premium and unique offering with 70 pages of detailed horoscope analysis ranging from dosha analysis, numerological forecasts to detailed predictions and malefic, benefic or yogakaraka aspect of each planet in your kundli.
Know more about Premium Kundli