Scorpio Daily Horoscope Prediction
"I am mysterious and secretive in my ways. Cleverness and perceptiveness are my nature. Me Scorpio, I am highly suspicious, ambitious, focused and competitive. I may experience extreme highs and lows but you feel deeply connected and protected around me."
19 November 2019 for Scorpio

personal life horoscope

Struggling to move on? Give it time. Before you know it you will be back to normal.

profession horoscope

Believe in the work you do. If you don't, how is anyone else supposed to?

health horoscope

Make sure you're taking all the vitamins you need. This will stop any unwanted illness.

emotions horoscope

Be honest about your feelings.

travel horoscope

Go somewhere that will help you reconnect with yourself.

luck horoscope

Luck isn't something that will always be there, so enjoy it while you can.

20 November 2019 for Scorpio

personal life horoscope

Love can teach us a lot about who we are. Grow from every experience.

profession horoscope

Don't overspend. Budget trackers are a great way to keep everything in line.

health horoscope

If exercise isn't high on your priority list, make time for it. It's a great way to clear your head.

emotions horoscope

Every emotion bad or good should be listened to.

travel horoscope

Don't stress about travel. You are organised and can manage.

luck horoscope

You can create your luck.

21 November 2019 for Scorpio

personal life

Don't let jealousy ruin a date. Recognise the feeling and move past it.

profession

Brush up on the skills you need to. You won't regret it.

health

Avoid sleeping in. A good early morning routine can do wonders for overall health.

emotions

Don't let other people bring you down.

travel

Take some time to be refresh and enjoy downtime.

luck

Mars enters Scorpio today. With this fiery combination, luck knows no bounds.
Scorpio
October 24 - November 22


---
Characteristic
Mysterious Scorpios are deep-thinking, private, intense, very sexual, and always a step removed from the world. Because of their intensity and an obsessive need for privacy, there is often an aura of "danger" around Scorpios — a trait they share, of course, with the deadly Scorpion that symbolizes their sign. But this is only one facet of the rather complex Scorpio personality. They can be driven workers and achievers with the ability to overcome enormously challenging obstacles. They also value their intimate relationships and their friendships quite highly and Work hard to encourage the best in those they love.
---
---
Strength
Resourceful, Brave, A True Friend
---
Weakness
Distrusting, Jealous, Violent
---
Favorable Colors
Red Rust
---
Favorable Numbers
8 11 18 22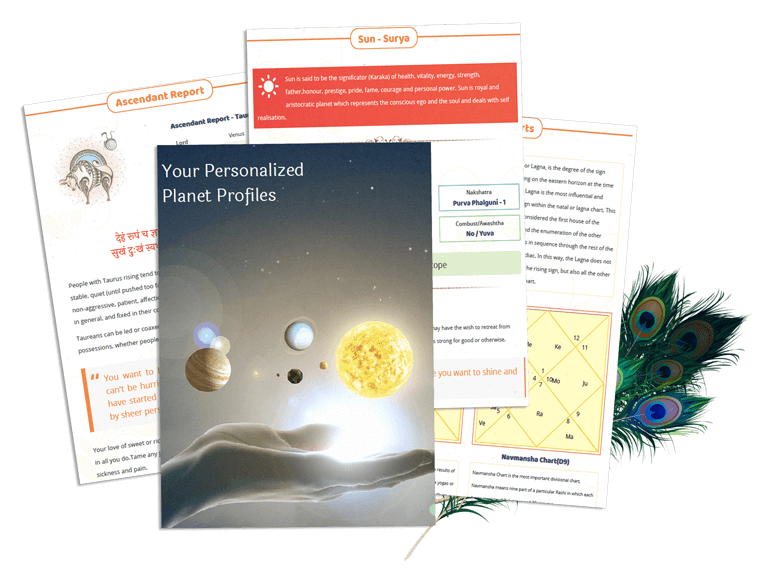 Your personalised horoscope analysis has never been this easier.
Kundli PDF is one of our premium and unique offering with 70 pages of detailed horoscope analysis ranging from dosha analysis, numerological forecasts to detailed predictions and malefic, benefic or yogakaraka aspect of each planet in your kundli.
Know more about Premium Kundli