Cancer Daily Horoscope Prediction
"They call me emotional and sensitive. Being Intuitive and sentimental are my traits. As a Cancer, I'm a real caretaker. Friends and family are life to me! I am sympathetic, I will keep you close to me. Here I am, extremely loyal, highly imaginative and persuasive."
27 January 2020 for Cancer

personal life horoscope

Taken Cancer signs, don't take for granted all the things that your partner does for you. Show them more love, and more care. Single signs may get along with fiery Leo signs.  

profession horoscope

Employed Cancer signs need to realize that vacation time is over and that it's time to work hard. It is possible that unemployed signs will come across a very interesting job opportunity today.

health horoscope

If you have had cardiovascular issues in the past, then today might be a bit more of a rough day for you. Make sure that your doctor knows what's going on with you.

emotions horoscope

Switch off your phone and pretend like you're on an island. Or if you can't do that, at least switch off your notifications for at least an hour or so. It will be refreshing.

travel horoscope

The ideal place for you to visit is going to be Belgrade, which is the capital of Serbia.

luck horoscope

The numbers 83, 87, 4, and 3 are going to be your lucky numbers. If you can, wear something brown for some extra good luck.

28 January 2020 for Cancer

personal life horoscope

If you have a partner, especially if you just recently entered a relationship, you will feel extra loving and caring.  Single signs may flirt with an Aquarius sign.

profession horoscope

You may need to repay some money. At work, you may need to participate in team work. Don't go overboard when it comes to spending money, just get what you really need today.

health horoscope

Your health is fine, but it's time to eat a bit better, Cancer. Invest more in quality food. Eat some more fish, and eat more protein. Don't drink heavily today.

emotions horoscope

With everything that is going on in your life - you are feeling happy and stable. It would be even better if you were a bit more social today.

travel horoscope

The ideal place for you to visit is going to be Japan. The country is so modern and it has so many beautiful things to offer.  

luck horoscope

Your lucky numbers are going to be 13, 48 and 14. You might even have some financial luck later in the day.

29 January 2020 for Cancer

personal life horoscope

Taken signs feel good today. Single Cancer signs are going to think about a long lost love. It's very likely that you will feel a bit nostalgic and sad. Call up your friend group for some emotional support.

profession horoscope

It would be best if you cut down the amount of money that you spend on ordering food. You will have lots of success when it comes to business today.

health horoscope

Remember, hydration is super important, especially if you have problems with your skin. Sometimes, an expensive cream isn't what you need, but proper hydration will always bring you benefits.

emotions horoscope

Communicate your emotions to others when appropriate, but remember to do so in a balanced way that respects the person with whom you are sharing.

travel horoscope

Traveling is something that makes you feel so much better. Your next destination should be Budapest!

luck horoscope

Your lucky numbers are going to be 2, 19 and 59 today. Expect luck in social situations.


---
Characteristic
Sensitive (but often "crabby"), imaginatively creative and artistically gifted (but often obsessed with the minutiae of home and the past), Cancerians are among the most challenging of the zodiac children to get to know. Like the crab that symbolizes their sign, they often present a hard, crusty, even impenetrable exterior to the world, and can appear Withdrawn, cool, and reserved. Beneath the shell, however, lies an emotional and sensitive soul with great reserves of compassion and intuition. Like the crab, Cancerians are also tenacious and protective of their home turf and make for fiercely protective and loyal parents and friends.
---
---
Strength
Tenacious, Loyal, Emotional, Sympathetic
---
Weakness
Pessimistic, Suspicious, Manipulative
---
---
Favorable Numbers
2 3 15 20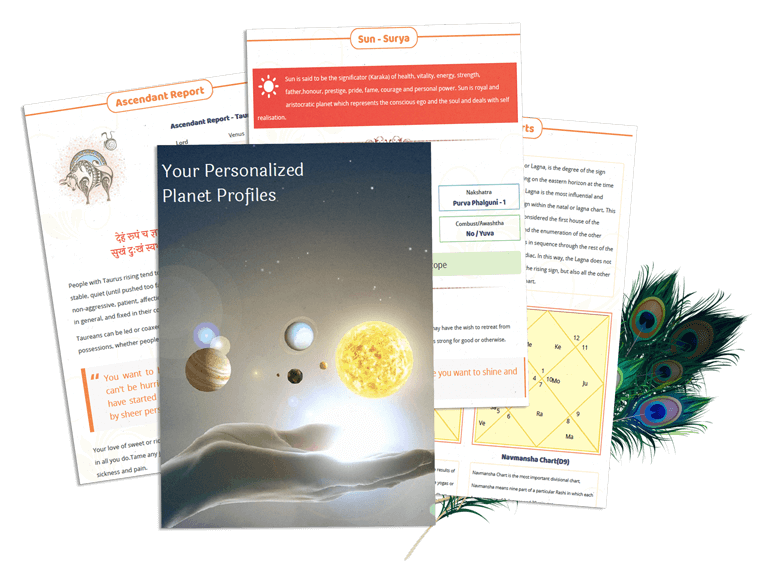 Your personalised horoscope analysis has never been this easier.
Kundli PDF is one of our premium and unique offering with 70 pages of detailed horoscope analysis ranging from dosha analysis, numerological forecasts to detailed predictions and malefic, benefic or yogakaraka aspect of each planet in your kundli.
Know more about Premium Kundli