Cancer Daily Horoscope Prediction
"They call me emotional and sensitive. Being Intuitive and sentimental are my traits. As a Cancer, I'm a real caretaker. Friends and family are life to me! I am sympathetic, I will keep you close to me. Here I am, extremely loyal, highly imaginative and persuasive."
21 September 2020 for Cancer

personal life horoscope

Your relationship might feel a bit rocky and a bit more unstable, but this is only temporary. You have both been very busy, so it's the perfect time to plan a romantic getaway. Single signs will meet a beautiful Leo.

profession horoscope

Some of your co-workers might show signs of jealousy. Be ready for this sort of behavior and decide to be the bigger person. Expect a very interesting business call today.

health horoscope

In order to live a healthier lifestyle, you need to make healthier choices. Stop eating out of boredom and start working out at least twice per week.

emotions horoscope

Emotionally, you have it all under control. Your ruler sign is sending you powerful energy to keep you afloat during this tough emotional time. You are a little lonely, though.

travel horoscope

Traveling has been on your mind so much lately that you have been dreaming about traveling.

luck horoscope

Even though, you are by nature a very lucky person, you won't have any extra luck today. Don't gamble or borrow money to people.

22 September 2020 for Cancer

personal life horoscope

If you are single, heads will turn for you. You look incredibly sharp and attractive today, and your intelligence will attract a lot of people. Taken signs will feel the influence of Mercury.

profession horoscope

Just stay smart about your money, and don't invest in anything big, especially if it requires you to take out a loan. Accept a new opportunity at your job.

health horoscope

Food with a lot of sugar can make your stomach upset today, so be aware of that, Cancer. Other than that, you're completely fine and healthy as ever!

emotions horoscope

An Aries from the family will want your advice. Meet up with them. They trust your judgment, and they know that you know exactly what you think of their situation.

travel horoscope

If you are planning on traveling today or any day soon, make sure that you check the expiration date on your passport.

luck horoscope

The numbers 13 and 24 are going to bring you lots of good luck today.

23 September 2020 for Cancer

personal life horoscope

If you are single, you will indulge in a little careless flirting with a mysterious Scorpio. You won't necessarily click, but hey, you never know what might happen!

profession horoscope

There's no need to be dramatic or hectic about anything that involves money today. Make a set list of priorities and stick to it. Budgeting will help you out a lot.

health horoscope

Your stomach is your weak spot today, so if you decide to drink alcohol or to indulge in fatty food, be moderate. If you do, you might have digestion problems tomorrow.

emotions horoscope

You will feel energetic and ready to take on any challenge. Today will bring you lots of new exciting opportunities.

travel horoscope

If you are taking a long plane ride for traveling today, make sure that you stay hydrated. Bring a little moisturizer with you on the plane.

luck horoscope

You won't have a lot of good luck today. However, you will feel very lucky and happy in social situations.


---
Characteristic
Sensitive (but often "crabby"), imaginatively creative and artistically gifted (but often obsessed with the minutiae of home and the past), Cancerians are among the most challenging of the zodiac children to get to know. Like the crab that symbolizes their sign, they often present a hard, crusty, even impenetrable exterior to the world, and can appear Withdrawn, cool, and reserved. Beneath the shell, however, lies an emotional and sensitive soul with great reserves of compassion and intuition. Like the crab, Cancerians are also tenacious and protective of their home turf and make for fiercely protective and loyal parents and friends.
---
---
Strength
Tenacious, Loyal, Emotional, Sympathetic
---
Weakness
Pessimistic, Suspicious, Manipulative
---
---
Favorable Numbers
2 3 15 20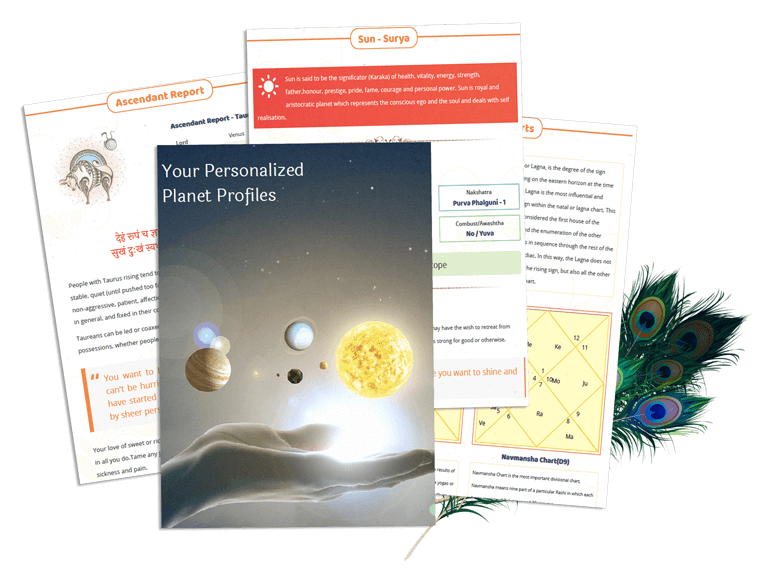 Your personalised horoscope analysis has never been this easier.
Kundli PDF is one of our premium and unique offering with 70 pages of detailed horoscope analysis ranging from dosha analysis, numerological forecasts to detailed predictions and malefic, benefic or yogakaraka aspect of each planet in your kundli.
Know more about Premium Kundli