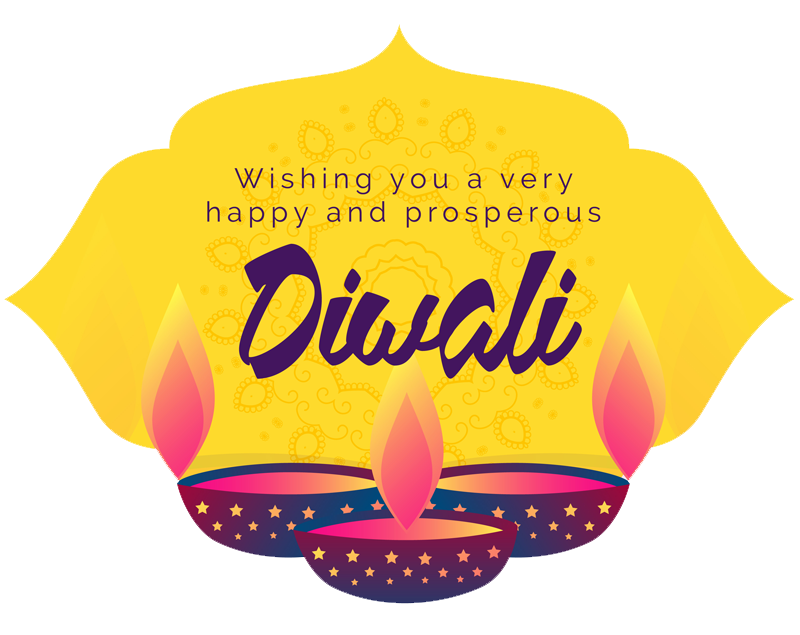 Shubh Diwali, Shubh Bhavisya!
Illuminate your life this Diwali
Diwali or Deepavali (in Sanskrit), means "row of lights" and thus is popularly known as the festival of lights. This is a 5-day festival celebrated by Hindus all over the country late in October or early November. Diwali signifies the triumph of good over bad or evil i.e. the victory of brightness over darkness. If legends were to believe, it is said, the residents of Ayodhya celebrated by lighting oil lamps the victorious return of Lord Rama to Ayodhya, having defeated the demon king Ravana.
Dhanteras (Dwadashi)
25 October, 2019 (Friday)
25th Oct 07:10pm - 26th Oct 03:47pm
Narak Chaturdashi
27 October, 2019 (Sunday)
Narak Chaturdashi (Choti Diwali) and Diwali are on same Date.
Diwali
27 October, 2019 (Sunday)
01:49pm - 03:15pm, 06:08pm - 10:49pm, for Business Vrishabha Lagna: 07:16pm - 09:15pm, Singh Lagna: 01:42am - 03:50am
Govardhan Puja
28 October, 2019 (Monday)
03:25pm to 05:39pm
Bhai dooj
29 October, 2019 (Tuesday)
10:55am - 01:48pm,
03:14pm - 04:40pm