What the year 2020 brings for you!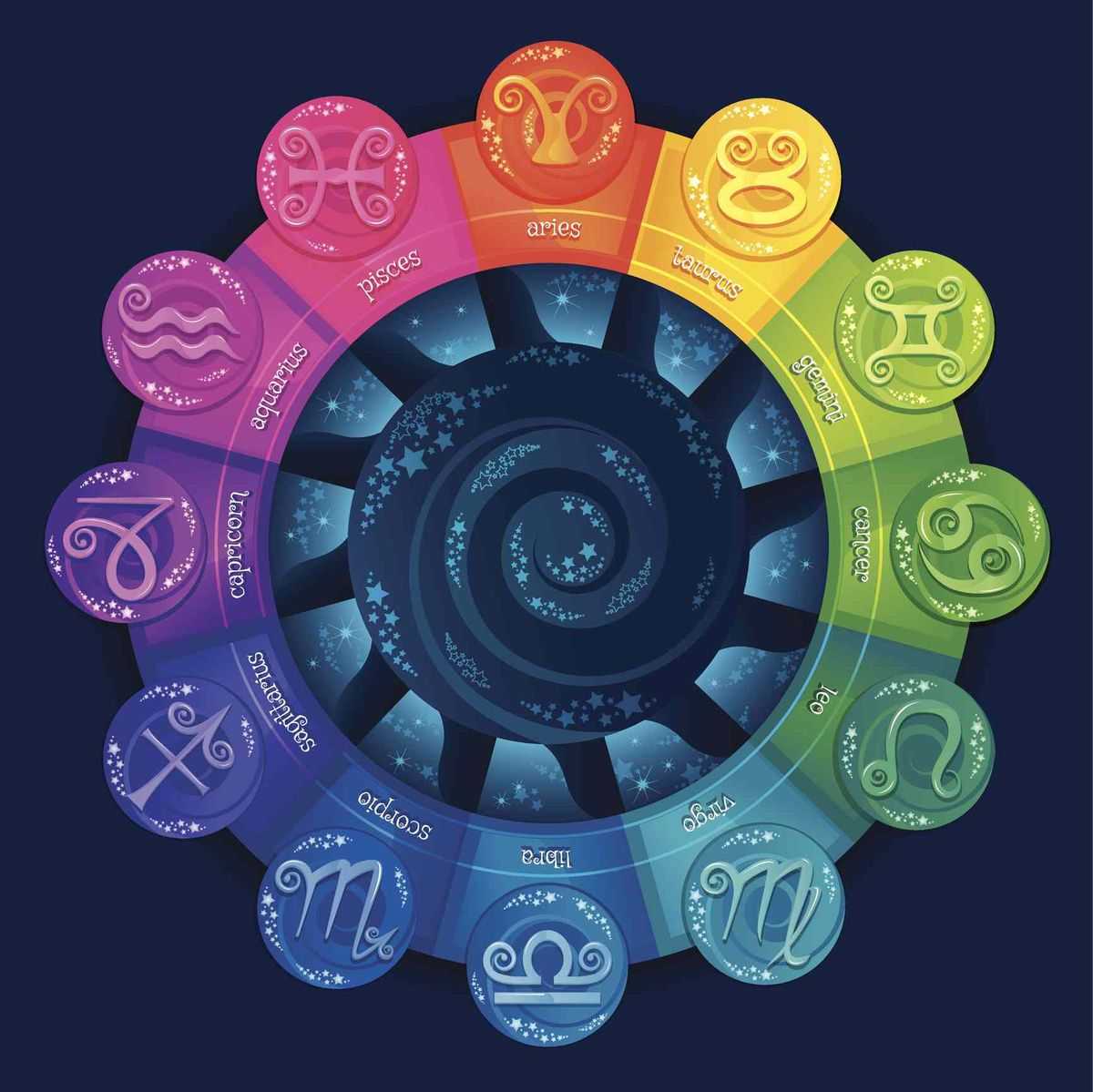 The horoscope predictions for the year 2020
1) Aries Horoscope for the year 2020
No more frown, the times of pain and agony are gone….
For you Aries, the year 2020 is synonymous with peace and harmony in all major aspects of your life. Beautiful relations are formed and strengthened both on the domestic and professional front.
Career :
Big changes in your career are bound to happen later this year, although it might start with tiny baby steps in the beginning. If you are planning a new career or to upgrade skills, the time is now. Your fire in the belly is fuelled now, make the most of it by taking a leap in the right direction. Act now!
At work, although it could be a roller-coaster ride, you will navigate successfully if armed with confidence and faith in self. Support from subordinates and senior authorities comes your way. Just learn to tame your ego.
Love and Relationships:
Stability in relationships is achieved now. For married Aries, a fun-filled partnership with your spouse is witnessed. Love and warmth fill your married life and the sun-shine days are back. Be quick to forgive and forget and let bygones be bygones. For Aries who have been single, love is in the air. Do not be surprised if you lose your heart to someone special. A serious relationship or getting married is a probability this year. Passion and romance make your world no less than a fairy tale.
In general, relationships are sensitive and need to be handled with care. Avoid being over-critical and judgemental, else you will end up repelling people and drifting them apart. Now is the time to put others needs first. Even if things are not all that great, put on a calm demeanour and stay away from being temperamental. Give and take time when it comes to relationships and everything will be just fine.
Finance :
On the financial front, there is no scarcity or need to worry, if you are mindful. Around the mid-year, you may have an inflow of funds. Make rational decisions and invest your money wisely than unnecessary gambling. You may also make some large-scale investments like your own business etc. Do not put all eggs in one basket, though.
Health :
Being Aries, you are highly energetic and aggressive. Your physical energy is unbeatable and particularly in the first half of the year, you will be fierce and impulsive. However, restrain yourself from overexerting. Refrain from eating fatty and unhealthy foods. Stick with a good diet and follow a disciplined lifestyle. Take care of your mental well-being by meditating and keeping stress at bay.
Takeaway tips: Progress happens with self-discipline and persistent efforts. When in a dilemma, stay calm and do not act impulsively.
2) Taurus Horoscope for the year 2020:
The year 2020 comes with a new bang for you Taurus.
So shake yourself, roll up your sleeves, pep up and get going. Do not sit idle as now is the time to execute your plans. Past efforts and hard work fructify and a few of your long-term projects take off now. Even in areas that you felt stuck, things seem to be moving at a faster pace. You ought to buckle up and be ready for the get, set, go.
Career :
Professionally, you will be soaring high like an eagle this year. It also means you remain super busy. With your plate full and tight deadlines, your art of time-management and planning is now challenged. Work environment remains congenial with support and cooperation from your subordinates. Get ready for applauds, promotion, salary hike and appreciation coming your way. A better role, a lucrative job offer is foreseen. A perfect time to hone your skills. If you are contemplating further studies or career advancement, then what are you waiting for?
Love and Relationships:
Your love life will be magical this year. Quality time rekindles lost passion and romance. Relationship stress of the past disappears and you are emotionally healed. A stronger bond and a soulful connect is evident. With caution you handle your love life and are sensitive to your partner's needs. Bachelor Taureans are likely to find "true love" and a meaningful relationship is evident. Leaving the world behind, you both find reasons to spend time in each other's company.
On the home front, do not shy from taking responsibilities. A good work-life balance is expected of you. Time to stand by your loved ones and support them in their endeavours. Even if relations go a little haywire, remember, communication is the key to bridge relationships. Express yourself, be assertive but do not forget to be empathetic. When you understand their point of view, there is a greater chance they will understand yours. Let go of being stubborn and be more flexible.
Finance:
Money-wise, you are having a good year now. You manage your finances well. Perfect time to make sound investments and make money work for you in the long-run. Spend wisely but yes, you can invest in your dream home now or buy that luxury car you always wanted. Your large heart may lend money to your loved ones who are in need, although do not go overboard. Inflow of funds this year improves your financial net-worth and keeps your bank balance booming.
Health:
Taurus, you have a propensity to gain weight. Hence, refrain from eating junk food. Being a couch potato could adversely affect your health. Best to keep yourself physically active. Go for a nature walk, do some weight training exercises or yoga. Also, stress or a big shift in your personal life are triggers to your mental exhaustion and can easily drain you. Meditating religiously keeps you mentally and emotionally equipped to weather any storms in your personal or professional life.
Takeaway tips: Instill self-discipline to gravitate success to you. Let go of being stubborn and be more flexible to see the magic working.
3) Gemini Horoscope for the year 2020:
Time to leave your comfort zone and plunge into new challenges, Gemini. A whole new world is out there and you need to spread your wings and fly. Your creativity now demands unconventional ideas and out-of-the-box thinking. Leaving complacency may be a little discomforting but you need to be adaptable now.
Career :
Job opportunities would be ample this year. You are all geared up for making a good shift in your approach and reform your strategies wherever necessary. Especially the second half of the year is extremely favourable for a job change. Your network connections increase and you will be associated with some influential figures from your respective field. This is most likely to boost your career. Travelling or moving to a different location for career prospects is a possibility. If you are into business, you will ring in profits. Lucrative deals are signed and business growth and expansion plans materialize.
Love and Relationships:
Love life will be a mix of sweet and sour moments. What a relief it is to have many past issues amicably resolved this year! Yes, your marital life could be a bumpy ride here and there, although you will navigate smoothly. Deep down you lies a secret desire to be loved and this brings you both closer. The company of your partner gives you immense joy and keeps you happy. You are receptive to love and also know how to reciprocate well. Overall, you will be more understanding and sensitive towards your spouse.
Be watchful of your mood swings and impatient nature, as they play spoilers in your intimate relationships though. You will be doing yourself a favour by being mindful of your thoughts and feelings and managing them well. Learn to pause! Responding is anytime better than reacting.
Family may demand more of your time this year. Make sure you are there for your loved ones when they bank on you. You are enticed by the materialistic world. But do not compromise on your family and inner bliss in chasing the outside worldly pleasures. Relationships may impart you some tough lessons about life. Learn and evolve through them without getting bitter.
Finance:
Gemini, you are advised to pay heed to money matters this year. Do not splurge unnecessarily and be careful of extravagant spending. The first half of the year teaches you to value money. Mindful is the word! Although in the next half, you will explore new opportunities and there will be an inflow of funds through various sources. Plan a budget and more importantly stick with it. Running after a lavish lifestyle now could burn a hole in your pocket and is likely to disturb your financial planning. Channelize your focus and energy into multiplying your money. Save for a rainy day.
Health:
This year, your health needs to be well taken care of. Your usual energy levels could see a dip. Activities that involve mental stimulation may exert you and you may feel disinterested. Maintaining zeal in your life demands you to take a break from the mundane. Periodic vacations with family and friends someplace far will help you to reconnect with self, and let you relax and rejuvenate. Indulge in recreational and fun activities, outdoor sports that boost your physical energy and stamina. Avoid sweating the small stuff and your mind and body will thank you.
Takeaway tip: Set your priorities right as spreading thin dissipates your energy. Have patience and do not rush into things.
4) Cancer Horoscope for the year 2020:
Now is the time to loosen their strings and let them fly. People around you might become self-reliant. This works well for you too as you slowly release yourself from being dependent on others. The big picture hints, it's a win-win!
Career:
'No pain, no gain', is the mantra for you this year. Luck shines on you for a while but it's only your hard work and determination that brings you success. A great deal of commitment and sincere efforts are needed to attain your career goals. There could be some roadblocks delaying your progress. However, stay focused and confidently forge ahead and you will excel.
Love and Relationships:
This year you will only hold onto meaningful relations. Shunning outgrown relations will allow you to welcome new ones into your life. You will have a harmonious beautiful married life and enjoy romantic moments with your partner. However, pay heed to give enough space to your spouse and do not be clingy or too demanding. Instead of keeping things to yourself, talking it out with your partner will ease the tension between you two. Cancer, if you are single, this year plays cupid. Chances are you may find your perfect soul-mate.
Your relationships with family members could be stressful. Hence, you are advised to stay calm and remain patient. Avoid being aggressive or impulsive. Be mindful of your words and deeds to avoid regret later. Value your home and relations and do your best to keep them close.
Finance:
Financially a great year for you, Cancer, both for savings and investments. A good inflow of cash is witnessed making you financially secure. You are pragmatic with money matters and shall spend it cautiously. Investments are done wisely after thorough research and shall reap good returns in the long run. Your creative pursuits would gravitate more money to you. Loan repayments, clearing of debts all successfully done this year.
Health:
Overall, you will enjoy good health this year. However around mid-year, you may have a dip in your energy levels. Stress and anxiety might create minor health issues. Hence, you need to stay fit both physically and mentally. Maintaining a food journal and regularly exercising should keep you good. Make time to meditate to have an emotional check and to remain emotionally balanced.
Takeaway tips: Be focused and determined in your endeavours. Instead of mulling over what could have been in the hindsight, aim and work at what can be in the future.
5) Leo Horoscope for the year 2020:
Wow, what a year this is, for you Leo! With efficiency sky-rocketing, you are at your best. Long-cherished dreams will be fulfilled and your goals met. High on energy and oozing with enthusiasm, you enjoy the limelight and will be extremely successful in your creative pursuits.
Career:
Professional front will be rewarding but equally challenging. Now is the time to prove your mettle as new responsibilities and workload increases. Work environment tends to be conducive and support from subordinates expected. Keeping your ego low proves to be beneficial especially when interacting with your seniors. Favours from higher authorities come your way and your progress is fastened. Your focus, high energy levels and work commitment is sure to impress and inspire others.
Love and Relationships:
Leo, your marital life will be going through a lot of changes this year. You need to put your partner's needs ahead of you. You shall spend more time with your spouse and get to know him/her better. Passionate and romantic moments rekindle the flame. Learn to wait for your turn and don't be pushy when it comes to fulfilling your demands. Your relationship changes for the better now.
Family front demands quality time and serious commitment. Neglecting home front due to your demanding work-life could brew stress in your domestic life and lead to separation from family. Fulfilling the needs of your loved ones and keeping them happy may demand some sacrifices at your end. Keep the communication flowing and domestic issues need to be nipped in the bud. Prioritize your life.
Finance:
If saving was on your mind, you will have to be tight-fist this year. Expenditure mounts and there is no way you can escape it. Although you have a budget in place, it may seem difficult to adhere to it. Some of you can expect a windfall gain around the mid-year and may just be lucky. Also, you may inherit wealth or other assets. But most of you, however, will have to pull up your sleeves for financial gains. To keep your bank balance healthy and steady, there is no alternative to hard work now. You may be seen doing some serious financial planning this year.
Health:
Heavy work pressure could take a toll on your well-being, both physical and mental. Health can not be compromised or neglected. Hitting the gym or being physically active is paramount. Do not overindulge in unhealthy food habits or any kind of pleasures. Maintain a healthy diet, have nutrient-rich foods and take good care of your body. Mental stress can be alleviated by deep breathing techniques or through meditation. Take good rest and sleep well to keep your health at its best.
Takeaway tips: Avoid going extreme with anything. Remember, balance is the key. Make efforts to strike a balance, both on your personal and professional front. Patience and perseverance pays off.
6) Virgo Horoscope for the year 2020:
Virgo, this year you will have to pep up yourself by saying, 'this too shall pass'. Remember, tough times don't last, but tough people do. And you shall too! Your impulsive behaviour is more evident now than ever though. Your creativity is heightened.
Career :
Your career aspirations are achieved this year with diligent efforts. Do not despair if progress is slow during the preliminary stages. You show growth as the year progresses and success towards the year-end is evident. You are pragmatic, possess a good sense of clarity and have a good strategy in place. Right approach and courage prove to be your greatest assets on your professional path. A job-change is evident and you are likely to relocate for good prospects.
Love and Relationships:
With no insecurities in your love life now, you feel amazing, Virgo. You feel loved and cared for with a lot of attention coming from your spouse. Your relationship is stable now. Love and romance is blooming. If you are single, you are likely to find the love of your life. Dare to express your feelings to that someone special before you run out of time.
On the home-front, you will spend quality time with your loved ones. That will keep them happy. You shoulder responsibilities well and are sensitive to the needs of your family. A favourable time for domestic life and general happiness. Peace and harmony prevails in your family life.
Finance:
Finances need to be carefully handled now as situations may demand spending. Best not to indulge in extravagance. Prioritize your needs over your wants and you have nothing to worry. Spending on family and friends is seen. However, be realistic and do not go overboard. In the second half, you tend to indulge in investments.
Health:
You are hale and hearty now. With energy levels rising high, you are in your best of the spirits. With all well in your personal and professional life, you are stress-free and enjoy peace of mind. Overall health seems good, although might suffer from digestive problems or stomach issues. Stress and anxiety could bother you at times. Hence, avoid overthinking. Your lifestyle seems good. Stay fit and follow a strict health regimen.
Takeaway inputs:Believe in yourself and keep moving forward. Overthinking and overanalyzing could impede your success.
7) Libra Horoscope for the year 2020:
Libra, this year you are mentally relaxed and experience peace. Life is a smooth ride now and does not need much steering. You enjoy more time with self and family. Pampering yourself and relaxation is seen, with stress and insecurities finding no place in your life. You meet some wonderful people, new relationships bloom and unique amazing experiences make this an exciting year.
Career:
Be ready to bear the fruits of your past labour. Although more responsibilities pile up, you would be successful in your endeavours. Work environment is conducive, support from colleagues and seniors comes your way. If you are into research, teaching or other academic pursuits, you will do exceptionally well. Increase in your salary, moving to a different place for job etc. all witnessed this year. However, be wary of getting impulsive. Do not jump the gun and avoid hasty decisions.
Love and Relationships:
You enjoy peace and harmonious marital life now. Be sensitive to your partner's needs. Being impatient can mar your relationship. Hence, take charge of your emotions and have better control over your feelings. At all times, keep the communication flowing. Petty issues might emerge, but stay calm and then weigh the options before you decide. Periodic appreciation and praising your partner keeps your love-life happy.
Demanding work-pressure may eat up your family time, hence make sure to strike a good work-life balance. Drastic steps need to be avoided, else on your home-front, you might be caught up in legal issues.
Finances:
This year, your financial condition will see signs of improvement, however, you need to curb overindulgence and impulsive shopping. Having a budget in place helps. Luck favours you and new avenues of income open up. You save a good amount of money and your bank balance rocks! Good long-term investments are done this year.
Health:
Overall you enjoy good health this year. You remain highly energetic and possess enthusiastic spirits throughout. Mental peace prevails and you remain cheerful and happy. You take your health seriously, follow a strict regimen and a balanced diet. Leading a disciplined lifestyle brings you amazing health benefits and adds to your longevity. Minor aches and pains may occur but you have better recuperative powers and heal faster.
Takeaway tips : Remember, success happens when preparation meets opportunities. Hence, keep yourself well-equipped. To fulfill your long-term vision, discipline is a must.
8) Scorpio Horoscope for the year 2020:
A new year, a new beginning for you Scorpio. Change is never easy and the new path ahead will have its share of challenges and make you feel uncomfortable. But you will feel liberated once your muster courage and take on this journey. 2020 is a year of turning point.
Career:
You are aggressive about reaching great heights in your career. Efforts and hard work will be channelized towards growth and reaching the pinnacle. Your creativity is heightened. You will be busy honing your skills, upgrading your knowledge and specializing in your area of interest in the first half. Half done projects are completed easily now. The second half is extremely favourable for growth opportunities. Be ready for that long due promotion and a salary hike coming your way. If you have been contemplating a job change, now is the time.
Love & Relationships:
For your marital life to be blissful, you have to respect and honour your life-partner. Tender, love and care and being polite towards your partner will bring magical moments into your marital life. Challenging situations could erupt in your love-life that calls for sensitive action. Old relations are outgrown and you are all geared up to invite new love into your life. But take time to know the person well before you get into a serious commitment.
You bond with family big time. Quality time will be spent with your loved ones and friends through recreational activities and bond strengthened. Your family extends love and affection and shall stand by you under all circumstances.
Finances:
A clear understanding of wants and needs is a must now. This is no time for extravagance or indulging unnecessarily. Work on your saving habit and spend money wisely. Prioritize by repaying your loans and clearing debts before pampering self with your indulgences. Although you are lucky in terms of finding multiple sources of income this year, there are no windfall gains to splurge money. Save before you spend, is the mantra for now.
Health:
You are fit as a fiddle this year. You have strong vitality and physical energy. With good metabolism and improved stamina, best of the spirits you are in now. Take care to channelize your energy constructively. Express gratitude for all the good in your life and you will enjoy mental peace and contentment. A well-balanced diet and a good life-style gives you no reason to complain about health.
Takeaway tips: Plan well and stick with it. Not a good time to plunge into risky ventures or taking unnecessary risks.
9) Sagittarius Horoscope for the year 2020:
Sagittarius, things start moving positively for you this year. You are more confident and have greater will-power. Progress in your professional and personal front is witnessed. Your life that seemed derailed so far, is now zooming ahead and things start manifesting. Spiritual side of you is more prominent and growing stronger.
Career:
Professionally, a good year. All your toil and efforts shall be rewarded in the form of promotions, a salary hike etc. Better prospects come your way and attainment of goals make this a lucky period from your career aspects. Businesses do good. However, be careful while dealing with senior or higher authorities. If you wish to sign deals or business partnerships, preferably do it in the first half. The latter half of the year favours you working independently. Handle business relationships with care, though.
Love and Relationships:
Relationships this year go through a lot of changes. To rephrase, you tend to be sensitive towards the feelings of your spouse or partner and will shower them with more love and affection. You shall support your partner and stand by them under all circumstances. If you are single, chances of attracting your soulmate is high now. Your cheerful demeanour and optimism is sure to turn heads and earn you a great deal of admiration.
On the family front, you enjoy a great year, Sagittarius. Support and cooperation from your loved ones stay strong. You share a great rapport with your intimate ones and confide in them in regards to your ideas, future vision and aspirations. Some unpleasant moments of the past although may plague your mind, let them not dictate your course of action now especially when family is involved.
Finances:
Your finances boom and that increases your self-worth. A sense of financial security prevails and that makes you extremely confident. However, be wary of unnecessary expenses as you are likely to be extravagant. In the first half of the year, you will be seen clearing debts, repaying loans etc. You may receive unexpected wealth from unknown sources around the year-end. Although your large heart may indulge in charities etc. save enough for your future.
Health:
Your health warrants for greater attention this year. Domestic affairs might stress you leading to negligence of your health. Impractical approach may cause mental unrest. Digestion issues and liver problems may bother you. Your energy levels are high. Walking or any kind of physical activity keeps your fit. Take nutrient-rich foods and follow a strict diet.
Takeaway inputs: Being reasonable in your personal and professional life keeps things uncomplicated. Have a practical approach.
10) Capricorn Horoscope for the year 2020:
You have a blend of challenging and peaceful times this year. The inside of you stays calm and enjoys serenity, while on the outside you may want to experiment and try out new gamut of things. Adjusting to the new tide takes some time and may create havoc. However, practising spirituality could pacify your mind and you attain tranquility.
Career:
2020 is the year for you to mull over your professional goals. You are oozing with creativity and this helps to unleash your hidden talents and potential. Do not shy away from new responsibilities as your sincere efforts and work commitment is sure to earn you accolades and admiration of your seniors. Spending a considerable amount of time upgrading your skills and pursuing further studies is witnessed. Work environment is conducive and support from colleagues flows naturally.
Love & Relationships:
A favourable year for love and romance. Strengthening of the existing bonds is witnessed, while new ones are formed. If you are married, you feel more closer to your spouse now than ever. Minor differences although may occur, as a couple you both will do just fine. Be wary of outsiders intruding your marital life. Peace and harmony prevails. For singles, a good time now to attract the love of your life.
On the family front, you need to have a work-life balance. Do not carry work home and try spending quality time with your loved ones. Although your work commitment might take you away from your family this year, be there when your family needs you. When dealing with family, do not respond impulsively as relationships are quite sensitive.
Finance :
Although your financial status is boosting, you need to be careful when it comes to spending money. Do not be a spendthrift and avoid overindulgence. Yes, a plethora of money-making opportunities present themselves and that will increase your inflow of cash. Money stuck will start flowing and you will recover your money from people who owe it for a long time. A good time to make long-term investments but a good market research is paramount before you invest. Avoid legal entanglements.
Health:
Capricorn, although you have a busy schedule now, make time to relax. Do not sweat the small stuff and let your nerves rest. Indigestion or problems related to the stomach may occur. Liver-related issues may bother you. Lead a disciplined lifestyle and follow a good routine. Your immunity system may go weak exposing you to viral infections quite often. Have nutrient-rich foods and build a stronger you. Shun wasteful thoughts like worry, anxiety and fear and channelize your energy constructively.
Takeaway tips: Hold good focus and be persistent in your efforts. Growth and success is then unstoppable.
11) Aquarius Horoscope for the year 2020:
Time for some serious action, Aquarius. Growth and expansion opportunities, goal attainment, wish-fulfillment all mark this year. However, you can not remain laid-back let opportunities pass by. Notable shift in the relationships happen now. It is best to keep a low profile where your participation is unsolicited.
Career:
On the professional front, you show signs of flexibility. You will put your best and amaze superiors with the level of your work-commitment. Moving to a new work location for a short stint or job transfers etc. is likely. You will adapt easily to the changes in your work environment though. Your past efforts bring you amazing results now in the form of a promotion or a salary hike. Some serious decisions pertaining to your career is foreseen. Overall, a sense of satisfaction and fulfillment is seen on your career front.
Love and Relationships:
For now, caution is the word, when it comes to love and relationships. Matters of the heart may lack clarity. Thus, advised to take time and not be impulsive. Keep a tab on your emotions, and let your mind do its job too. Past memories and moments may come alive as you bump into your exes. Do not make haste about re-inviting them into your life. Seek help and advice of your family and friends for clarity and you should be sorted.
Life is beautiful on the family front. There is mutual love and warmth and you strike a good equation with your family members. Faith in one another lays a strong foundation here. Your sensitivity earns you brownie points and your emotions are well-respected and valued.
Finance:
Although you are in a happy space with regards to your wealth and finances now, save for a rainy day. While you will enjoy all the comforts and materialistic pleasures, remain tight fist with unnecessary spending. Past investments bring you good returns now and that keeps your bank balance happy. While lending money, be careful. Refrain from going overboard when it comes to being generous.
Health:
Holistic health is having a strong mind along with a healthy physical body. Being too sensitive makes you vulnerable to people's emotions, negativity and this could jeopardize your mental health. You may stress, suffer anxiety etc. Meditation or practising mindfulness alerts about your thoughts and energies you absorb. Be careful with strenuous physical activities as you may be prone to wear and tear of muscles, spasms etc. Stay fit by eating right and make proper time to rest and relax.
Takeaway tips: Have a realistic approach and be cautious about your moves this year. Evaluate opportunities coming your way and take chances.
12) Pisces Horoscope for the year 2020:
On both the professional and personal realms, this is a favourable year, Pisces. Support comes from all corners and this propels you in the direction of your dreams. Passion overrides you and you will be seen investing your time and energy wisely in doing things that are dear to you. You may go unconventional and may feel liberated carving your own path.
Career:
You experience success in your professional realm. This period also serves as a trial and error time to evaluate your strengths and assess your professional progress. Time to realign goals and to adjust your focus. Long-term projects are favoured. If you are contemplating upgrading your professional skills or have career advancement plans, a good year to forge in that direction. Rapport with seniors however, need to be maintained.
Love and Relationships:
Pisces, your marriage life rocks! Mutual love and warmth promises you a cozy relationship. Conjugal bliss is experienced. Any differences between you two are resolved amicably in no time. Communication is the key to a healthy relationship, and you hold this key real tight. Looking back and bringing the past into your present should be avoided though. If you are single, you have a high chance of finding your potential partner. Romance and passion rule your love-life now.
Your family remains important to you, hence make the most of this time to express your love for them. Take care not to be too blunt in putting forward your views at times, else you may end up hurting your close ones.
Finance:
You will have a good inflow of funds this year. Creative pursuits may ring in good wealth and improve your financial position. For some of you, wealth may come through your spouse. You are apt at managing your expenses well, however you need some lessons when it comes to savings. Your financial status also increases when luck favours you through inheritance or wealth passed to you through the will of a family member. Having a budget in place improves your present, while good financial planning safeguards your future monetary needs.
Health:
Good health bestowed upon you, Pisces. Your energy levels are amazing and that keeps you super-active physically. Your emotional health although calls for some serious attention. Too much thinking and being extremely sensitive can pose health issues like a poor nervous system. Emotional energy is a limited reservoir, channelize it wisely. Do not stress unnecessarily. Hitting the gym or through other forms of regular exercise, you remain active. Watch what you eat and follow a diet plan.
Takeaway tips: Let not past fears hinder your future success. Zoom ahead with faith and confidence in self to taste success.